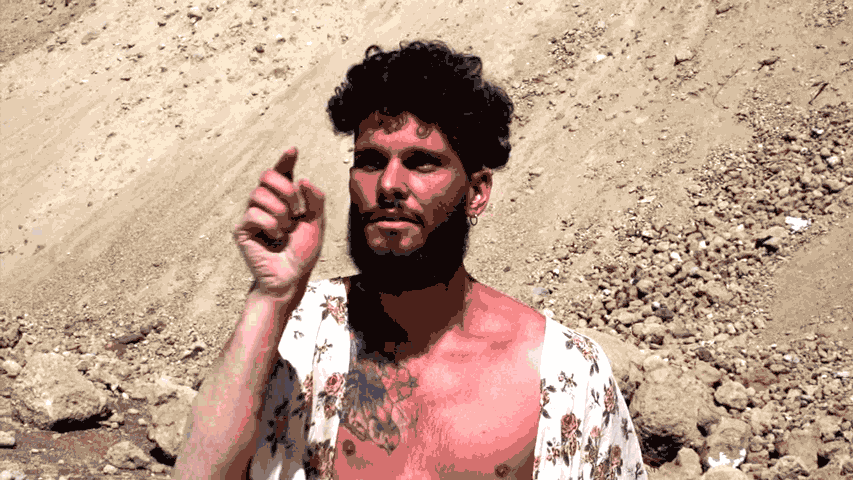 COMING SOON: TAKE PLACE (NOTHING IS ENOUGH)
"Have you ever when believing yourself to be completely awake, had a vivid
impression of seeing or being touched by a living being or inanimate object,
or of hearing a voice, which impression, as far as you could discover, was not
due to an external physical cause?"
The International Census of Waking Hallucinations of the Sane 1984
Take Place forms a narrative network of melodramatic vignettes that fuse the
formats of telenovelas and romantic love songs. The characters collaborate
on constructing pyramids of frightened desire and fervent consumption.
For this project Pawlak has collaborated with dancers to create a choreography
of movements combined with voice-over that describe a series of interconnected
vignettes featuring individuals living in virtual realities.
WE EAT THE EARTH
THE EARTH EATS US
CREDITS:
Director - Lucy Pawlak
Producer - Sebastián Castillo
Dancers / Choreographers -
Ana García
Nicolás Poggi
Juanfran Maldonado
Leonor Maldonado
Ricardo Rojas

Actress - Irene Ramirez
Cinematography - Carlos Arriaga
Sound - Liliana Villaseñor y Angélica Quepumil
Executive Producer - Sonny Baez
Assistant Producer - Hipólito Lopez