TIMESHARE
Timeshare is a performance between timezones that attempts to merge two spaces.
"I'm resting on a couch in my Mexican Mother-In-Law's timeshare condo on prime Cancun real estate. I want you to keep thinking about her couch because eventually I'll ask you to make it appear... This is an exercise in teleportation. We're going to merge my space and your space. I want you to feel it more then see it."
In the iteration documented here performer, Vera Chok hosts artist, Lucy Pawlak, re-embodying her words and gestures via a livestream connection from a sofa in Mexico. Together they superimpose real estate in Cancun onto land ripe for re-development in Dalston, London.
Performance script for Timeshare during Art Licks Weekend 2014 here
Participants visualisations of the Mexican Mother-in-Law's couch here
1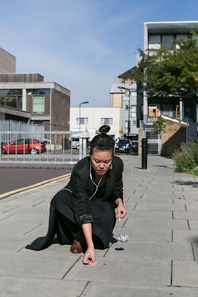 2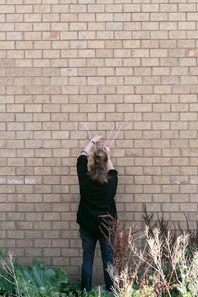 3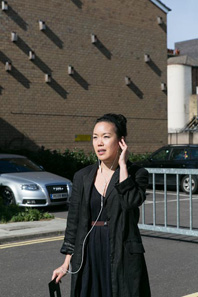 4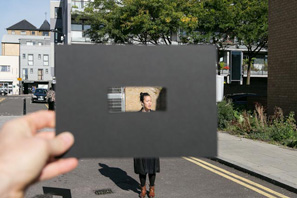 5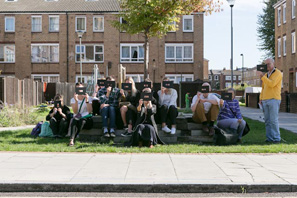 6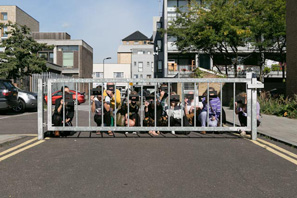 7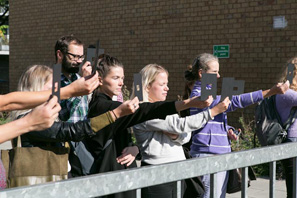 8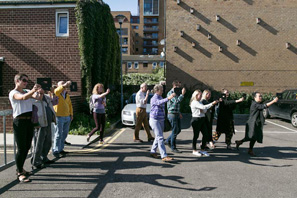 9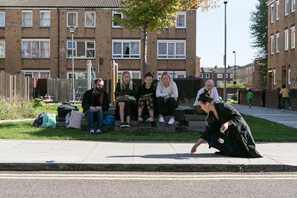 1: Mapping, 2: Mapping the knife collection onto the breakfast bar, 3: Mapping, 4: "The Search Up" shot, 5: sitting on the couch, 6: looking through the balcony down at the pool, 7: Standing on the balcony out at the vista of Puerto Aventuras, 8: The Dolly Shot towards the breakfast bar, 9: Mapping
Art Licks Weekend 2014. Photo: Ollie Hammick ©Art Licks